Walking to work gives Alconbury Weald homeowner the perfect life balance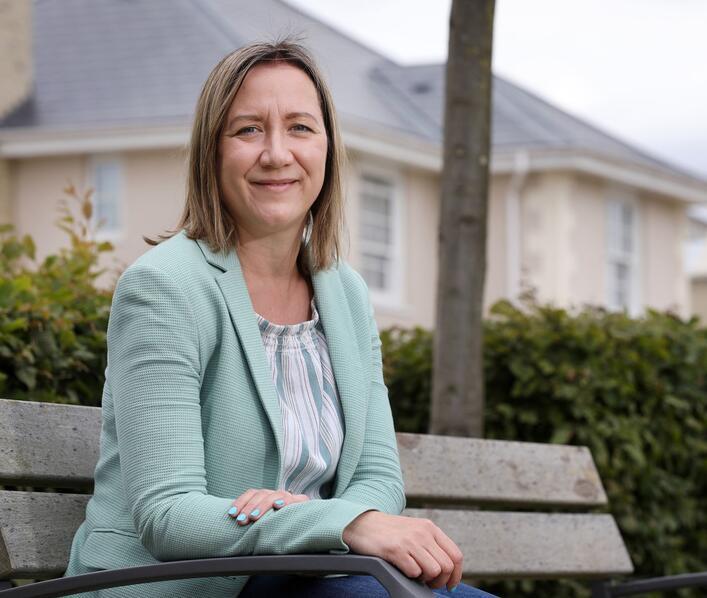 A new homeowner at Alconbury Weald near Huntingdon has transformed her lifestyle by being able to walk to work after 13 years of commuting.
Having purchased a new home with her partner, Sarah Fever also found a new job at MM Flowers, an enterprise providing freshly cut flowers to UK retailers, based at Alconbury Weald.
Before she found this new job, Sarah worked in London and commuted daily from Cambridgeshire. Having struggled with this commute, Sarah has been able to drastically reduce time travelling to work and to find more time for herself.
She said: "I commuted to Potters Bar, on the outskirts of London for 13 years, but once we moved to Alconbury Weald and realised there was work on our doorstep, it seemed like a no brainer to apply for a job at MM Flowers."
"The old commute started to become really draining as I was leaving at six in the morning and getting home at eight every evening. You don't have enough time for yourself! Now, it takes me 15 minutes to walk to work and I'm back at home by five-thirty every day."
Sarah and her partner moved to Alconbury Weald having lived in nearby Little Paxton for four years. They were impressed by the convenience of the development as it offers a number of facilities, including a gym, café and community store.
"It was really my partner who wanted to move to Alconbury Weald and I was quite hesitant, but once I came to view the property and realised everything was on my doorstep, I was sold – the biggest selling point was the on-site gym."
She continued: "I love living so close to work. We are thinking about getting a dog as now would be a perfect time, and I would be able to come back at lunch to check on it. Especially with all the lovely walks around us, this is the perfect home for a dog-owner.
"Now that I'm located right by work, it makes issues like plumbers coming over or deliveries so much easier, as I can just pop home if there are any issues. I know some people wouldn't like being so close to work but it works so well for us. I don't own a car so being able to walk everywhere is fantastic."
A range of new homes are currently on sale at Alconbury Weald. For more information, click here for more info.
MM Flowers is recruiting for a variety of roles; please e-mail your details to careers@mm-flowers.com and one of the team will be in contact.