Alconbury Weald has been designed with health and wellbeing at its core, to help you and your family build healthy and active lifestyles.
Walkable neighbourhoods
Woodland walks and cycle routes help you to walk and cycle safely to reach key destinations on site. The design includes homes to all be within 400m of bus stops and green spaces, and within 800m of local shops and facilities.
Places to get active
Alongside walking and cycling around the development, Alconbury Weald has been designed with some key places and facilities to get active, including:
Multi Use Games Area, Swynford Park
This space is designed and equipped to support a number of sports including Tennis, mini-tennis, Netball and Basketball. It also hosts a range of Boot Camp and other activities, including focussed Activity Days to introduce people to new ways to keep active.
If you want to find out more about the sports available or start your own activities, please contact alconbury@urbanandcivic.com
Alconbury Weald Cricket and Pavilion
The Cricket field sits at the heart of the first phase of Alconbury Weald and hosts a range of cricket training and events, for all ages. Working with Cricket East and Sawtry Cricket Club, the facility offers something for all ages, as well as the chance to enjoy the sound of leather on willow as a spectator on the grass around the outfield.
The gym at Alconbury Weald
Alconbury Weald has its own gym, run by The Unit Fitness (TUF) in The Club on The Boulevard. The TUF team use their many years of expertise in the fitness industry to coach, motivate and guide members to embrace a fit and healthy lifestyle. TUF combines exercise programmes and fitness classes, life coaching and nutritional advice to support members to achieve their goals.
Membership options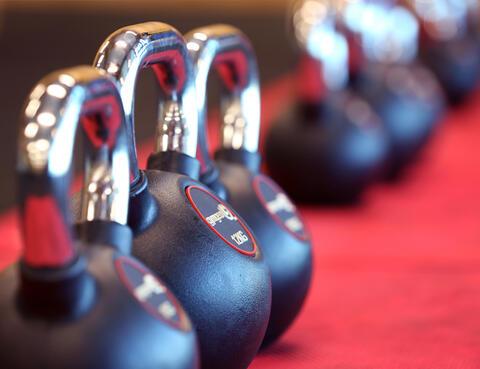 Open gym membership
Members have access to the gym from 6am to 9pm to conduct their own training using the gym equipment but must be competent to do so unsupervised and also have completed an induction and assessment by a TUF Team member.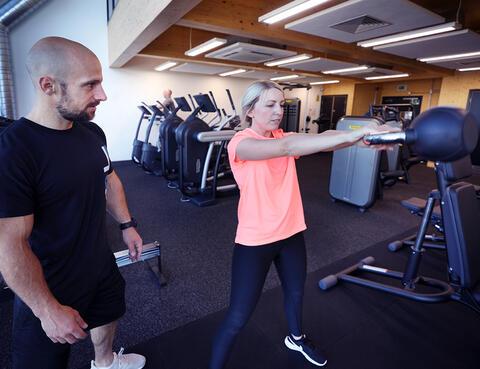 30 Day Reset Programme
The '30 Day Reset' is your chance to get back to a routine with your diet and fitness, in just four weeks! TUF's team will work with you to implement a simple, nutrition plan and training programme; with up to 4 TUF Conditioning or TUF Strength sessions per week.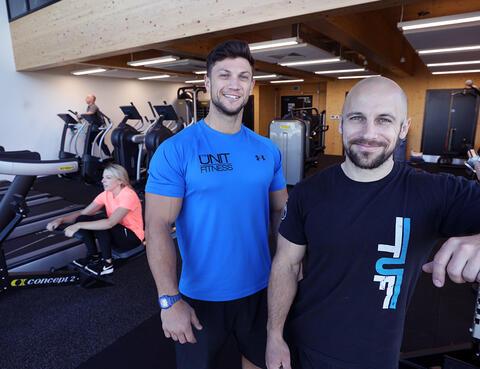 Exclusive discounts
The Unit Fitness offer exclusive discounts to Alconbury Weald residents and Enterprise Campus staff.